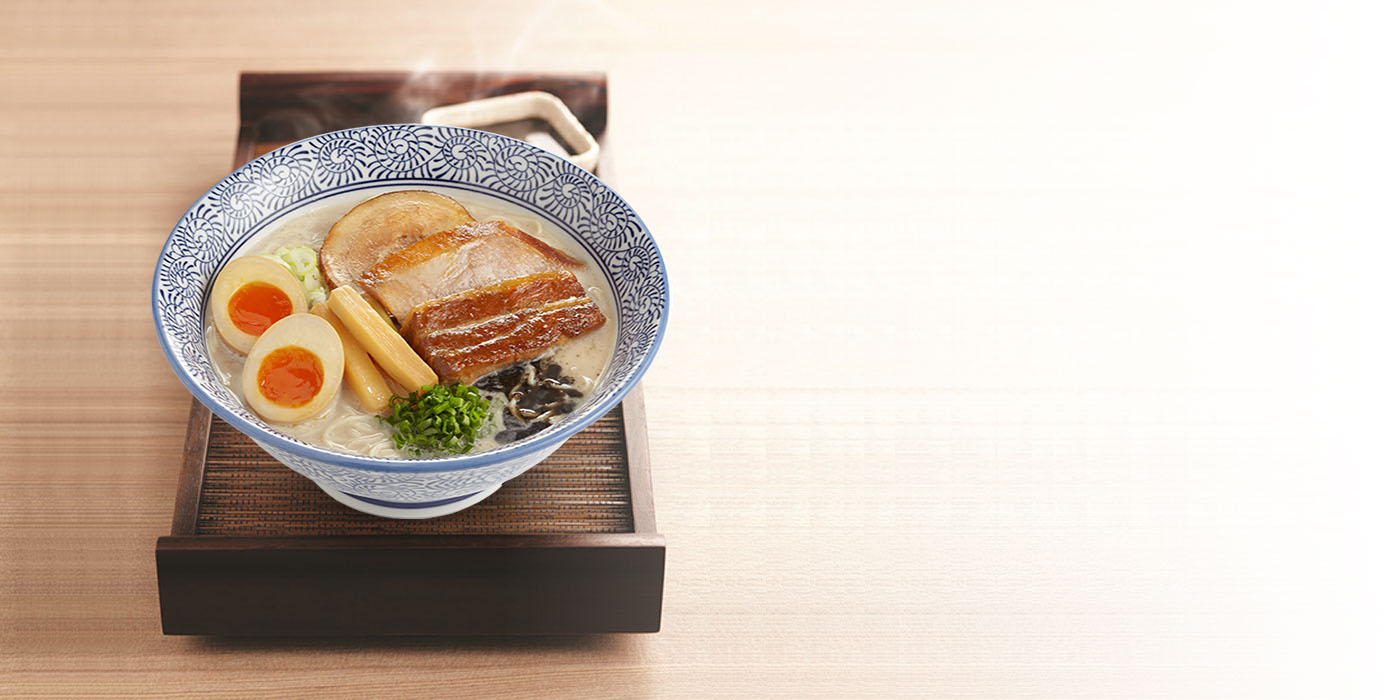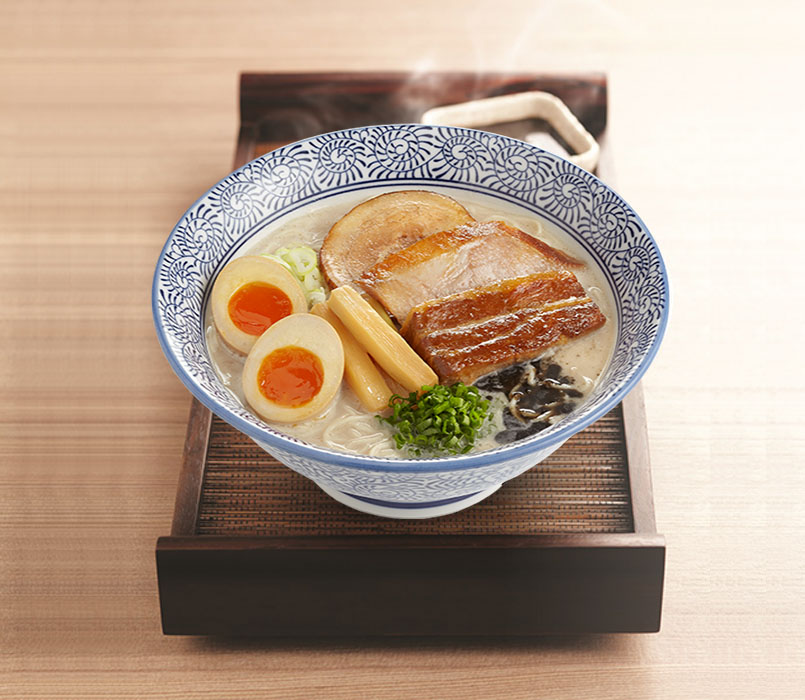 GRAND TONKOTSU RAMEN
Containing the three treasures of Toroniku (braised pork cheek), Cha Shu (braised pork belly in cha shu sauce) and Buta Kakuni (braised pork belly in special sauce). This hearty Tonkotsu ramen is garnished with black onion sauce to enhance its flavour.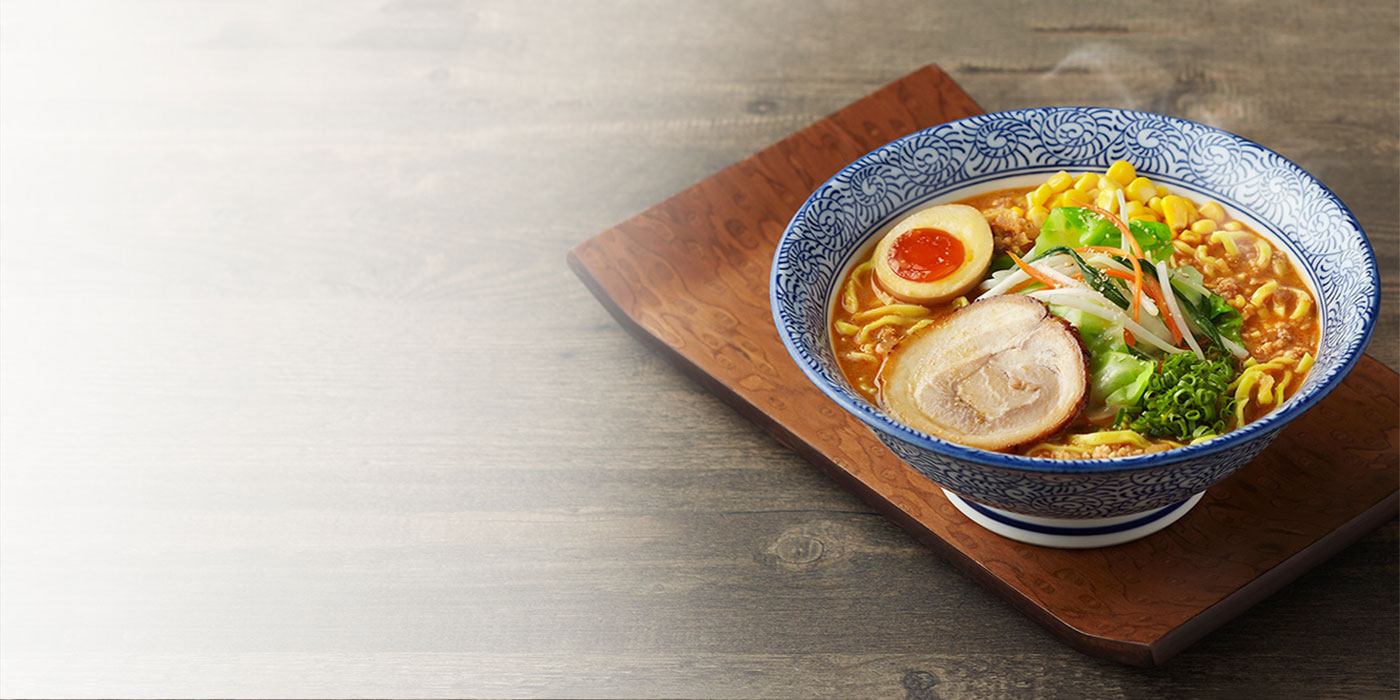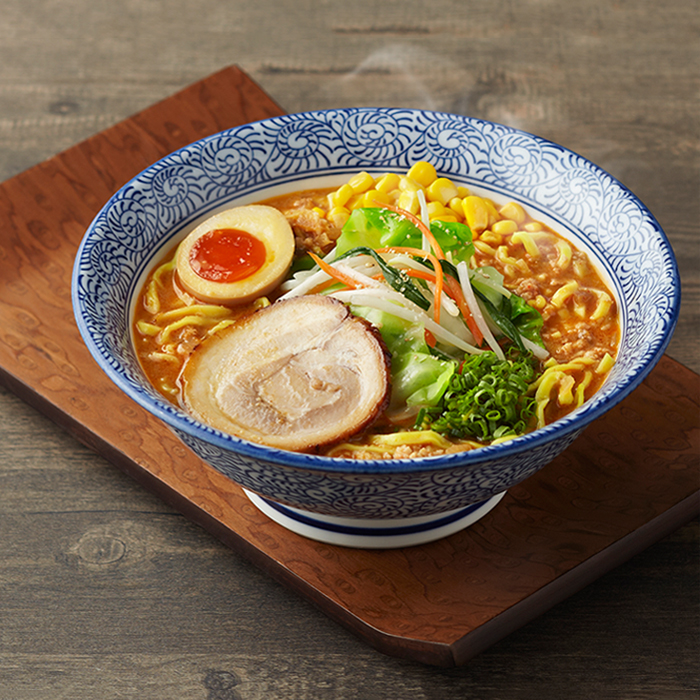 YASAI CHA SHU MISO RAMEN
Featuring a special blend comprising 7 different types of Japanese-imported miso pastes each aged differently to impart a unique flavour to the broth. The dish is paired with Futomen ramen, which is thick, curly and slightly chewy.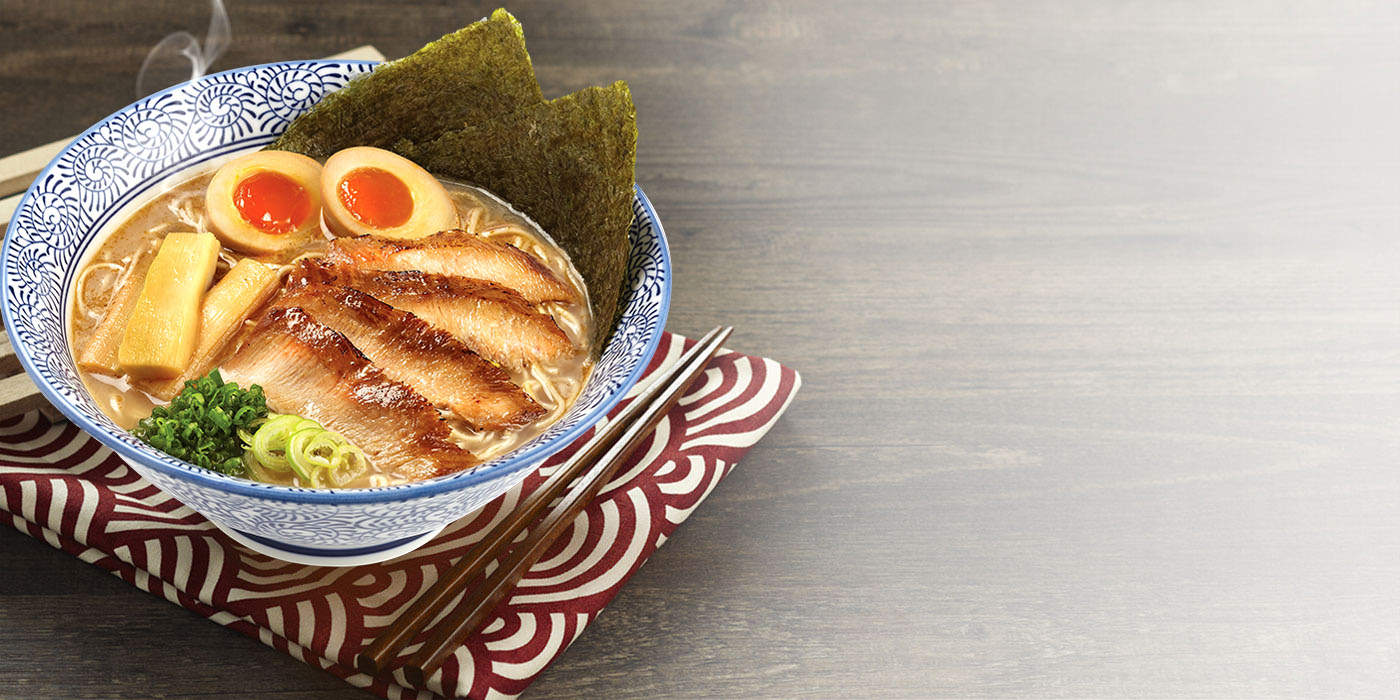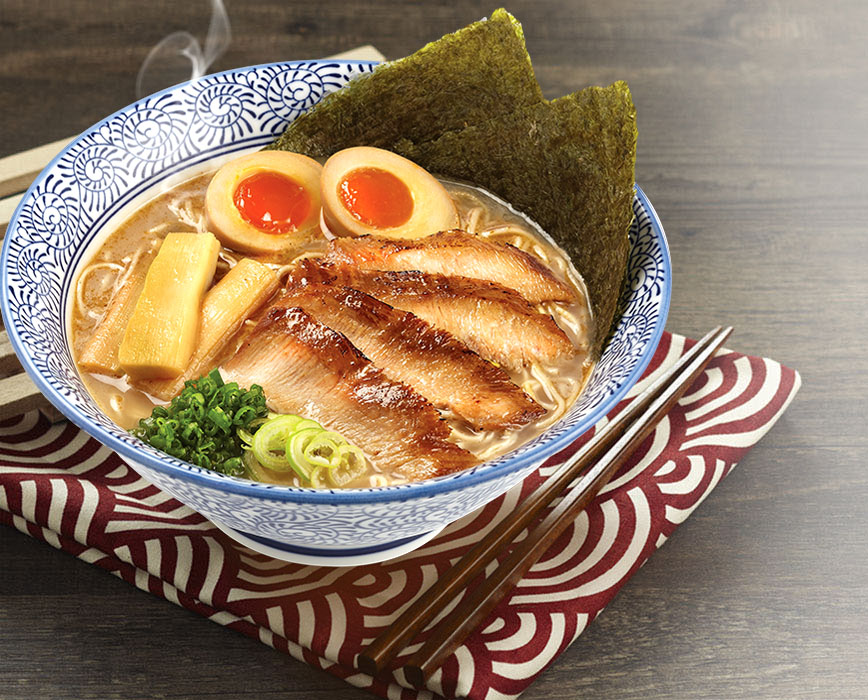 TORONIKU UOBUSHI TONKOTSU RAMEN
This dish presents thin, firm Hosomen ramen in a double-boiled soup comprising signature Tonkotsu and premium bonito, which adds a savoury depth to the umami broth. Each bowl is crowned with unctuous slices of seared pork cheek.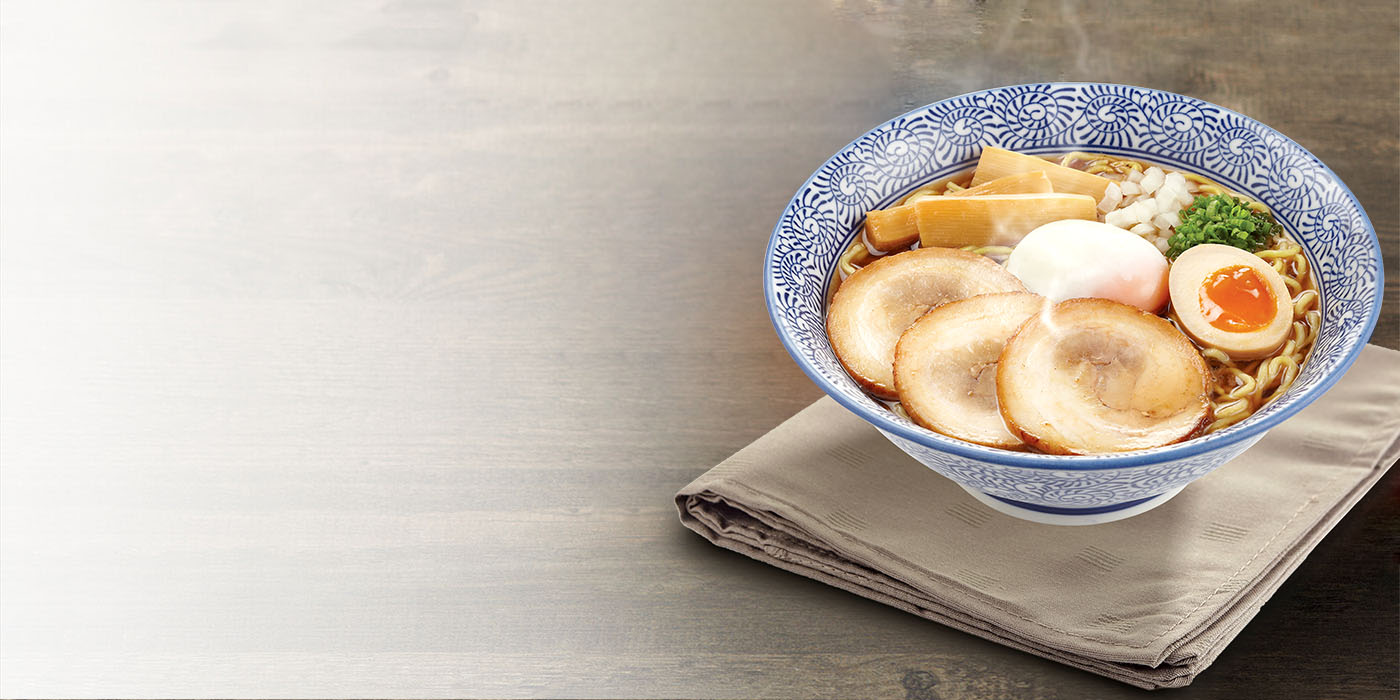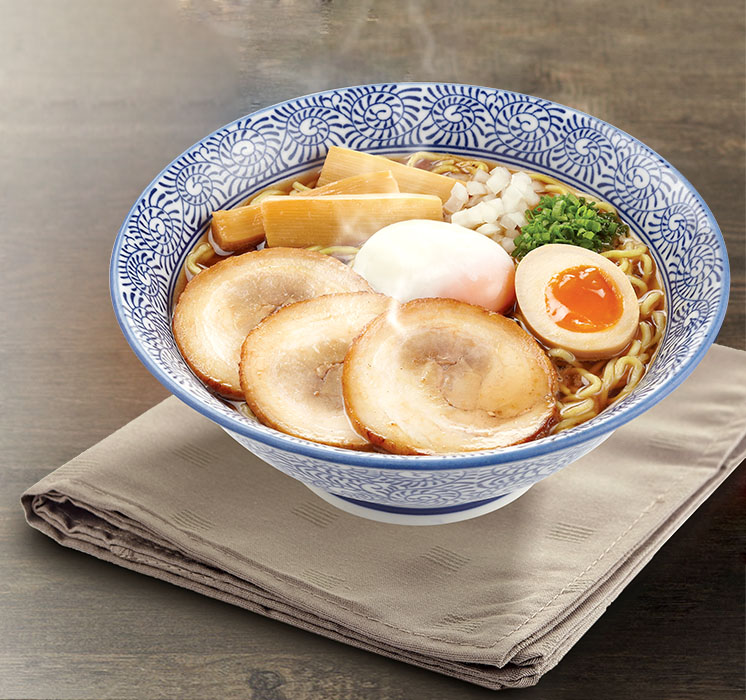 TAMAGO SHOYU RAMEN
A simple Japanese style soy-based broth, brewed from soy beans and wheat. This dish is paired with thin, wavy Chijiremen ramen and contains both braised and slow-cooked onsen eggs for a wholesome flavour.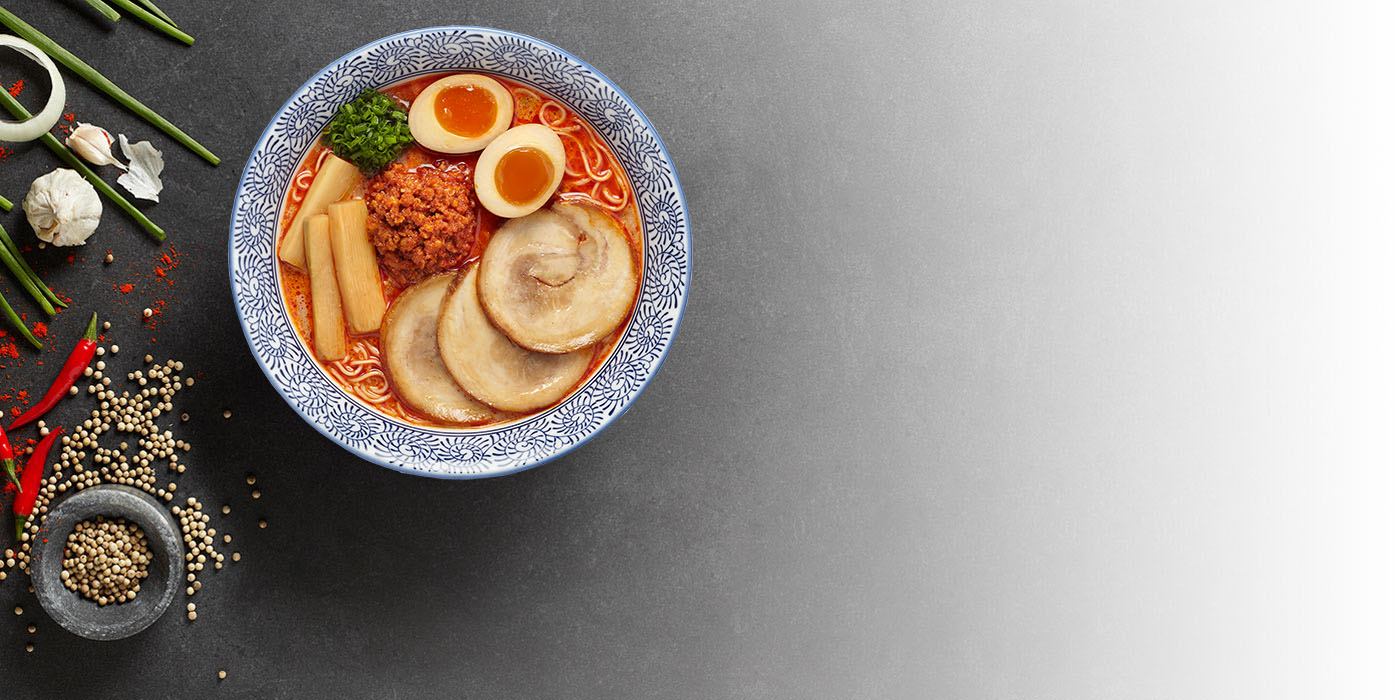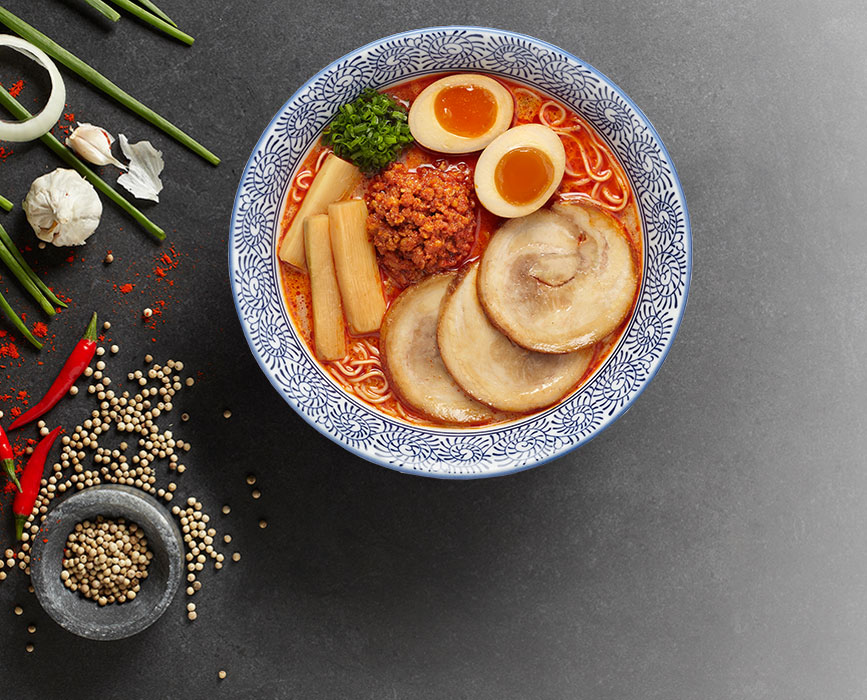 TAMAGO SPICY TONKOTSU RAMEN
Excite your taste buds with this irresistible spicy broth, concocted by blending chilli paste with our signature Tonkotsu and topped with spicy minced pork, this ramen is sure to pack a punch!