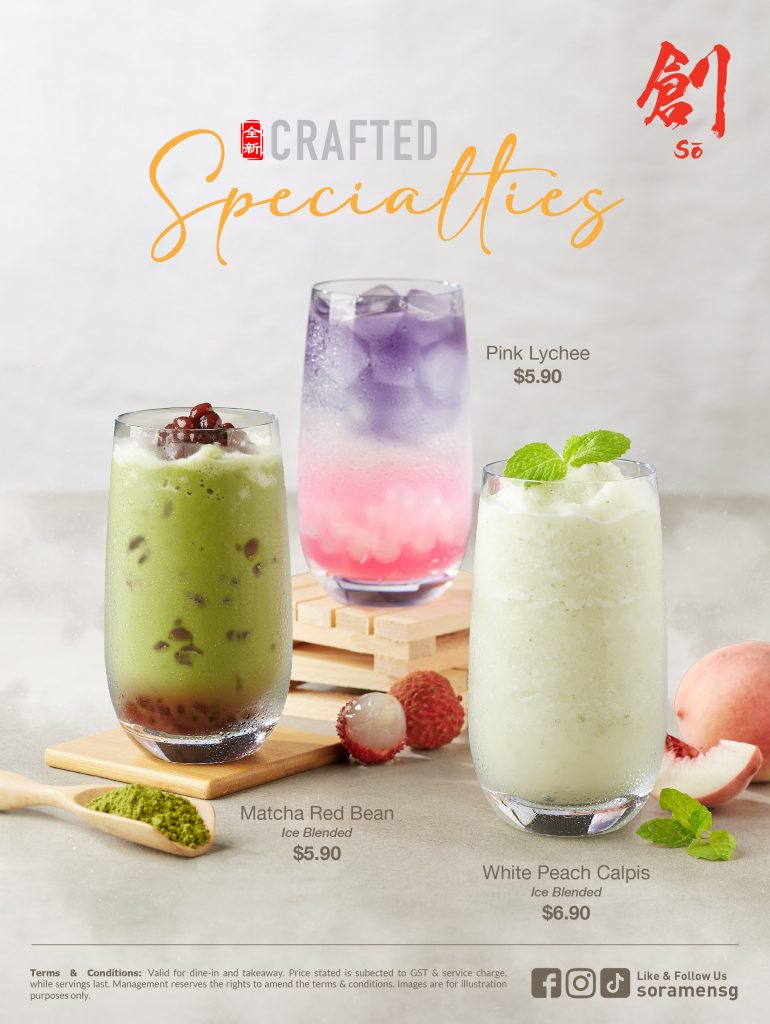 Quench your thirst with our newly crafted specialty drinks!
White Peach Calpis
A minty and refreshing drink with a distinctive smooth taste with a light hint of peach.
The sweet calpis and white peach fragrance blend creates a gentle taste that is enjoyed by adults and children.
Our White Peach Calpis offers the boost of Vitamin C you need to get you through the day!
Matcha Red Bean
Ready for some Matcha Madness?
Take a break from the heat with this blended Matcha Red Bean layered over sweet Japanese azuki beans!
Indulge in this fine balance of Matcha ice blend with our chewy and sweet azuki beans that is sure to satisfy.
Matcha lovers, you wouldn't want to miss this!
Pink Lychee
Elevate your taste buds to new heights with our fruity Pink Lychee beverage served with popping Lychee Boba.
This sweet and aromatic concoction is a definite must try. Every mouthful is a fruity burst of deliciousness!
Remember to give the drink a good stir and be charmed by the vibrant purple pink hues with every sip!
Sip on something new to get you through the week! Available at all Sō outlets from 16 May onwards.
Follow us on our socials @soramensg to stay updated with more exciting news and promotions.