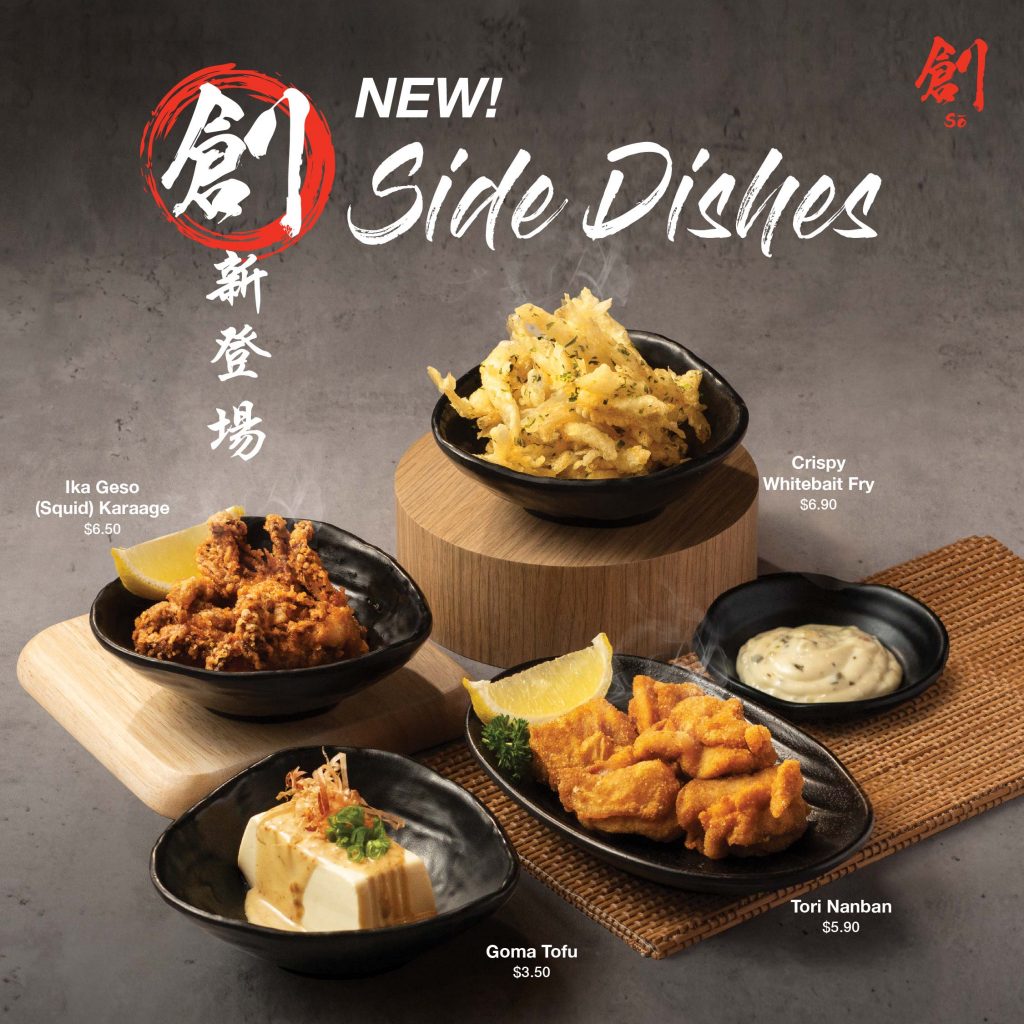 Discover our all-new side dishes & complete your ramen experience in 4 ways!
Goma Tofu, $3.50 – Refreshing cold tofu doused with fragrant sesame sauce, topped with dried bonito flakes & fresh spring onions for an added texture.
Tori Nanban, $5.90 – A Japanese-style chicken karaage with a crisp exterior while succulent to the bite, served with a creamy herb blend tartar sauce.
Ika Geso (Squid) Karaage, $6.50 – Deep-fried to a golden-brown crust, enjoy this dish with a touch of squeezed lemon for that extra tangy citrus flavour. Taste the superior crunch on the outside, and tender Ika Geso (Squid) on the inside.
Crispy Whitebait Fry, $6.90 – Tasty silverfish with the perfect crisp sprinkled with seaweed powder, and served with a dash of lemon that brings out the flavours; piled up generously for a moreish snack!
Prices stated are before GST & service charge. Available at all Sō restaurants – BreadTalk IHQ, Bedok Mall, Nex and Velocity @ Novena Square. Don't miss out, while servings last daily!