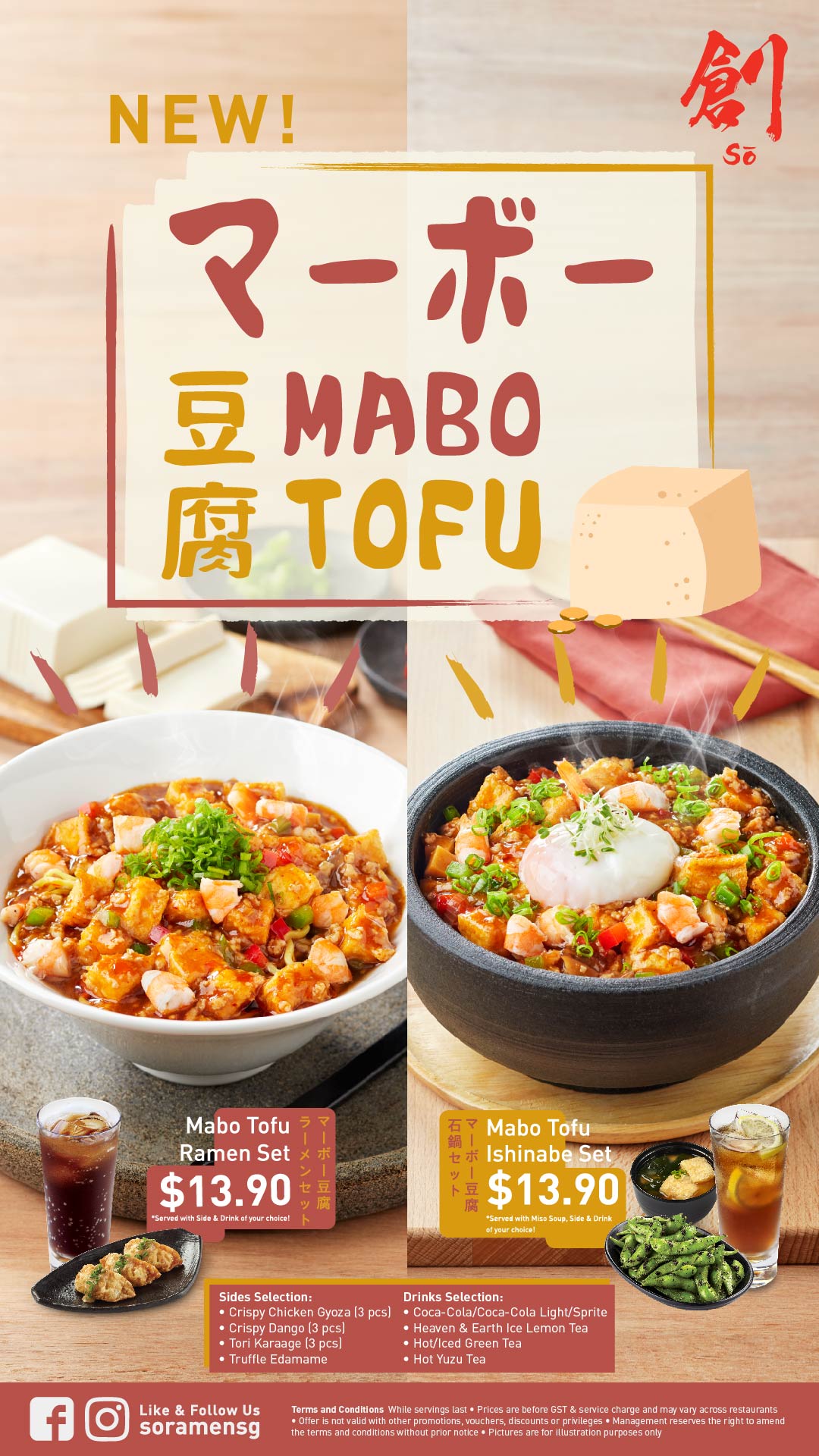 Experience the unforgettable combination of soft silky tofu and rich, flavorful spicy sauce! Along with minced pork, diced prawns and assorted vegetables, it is served atop a bed of Chijiremen or premium Koshihikari rice! Mix them together for a burst of flavors and alluring aroma!
Our Mabo Tofu Ramen/Ishinabe Set ($13.90) includes your choice of side dish and drink*!
*Selected Side Dish and Drinks only.