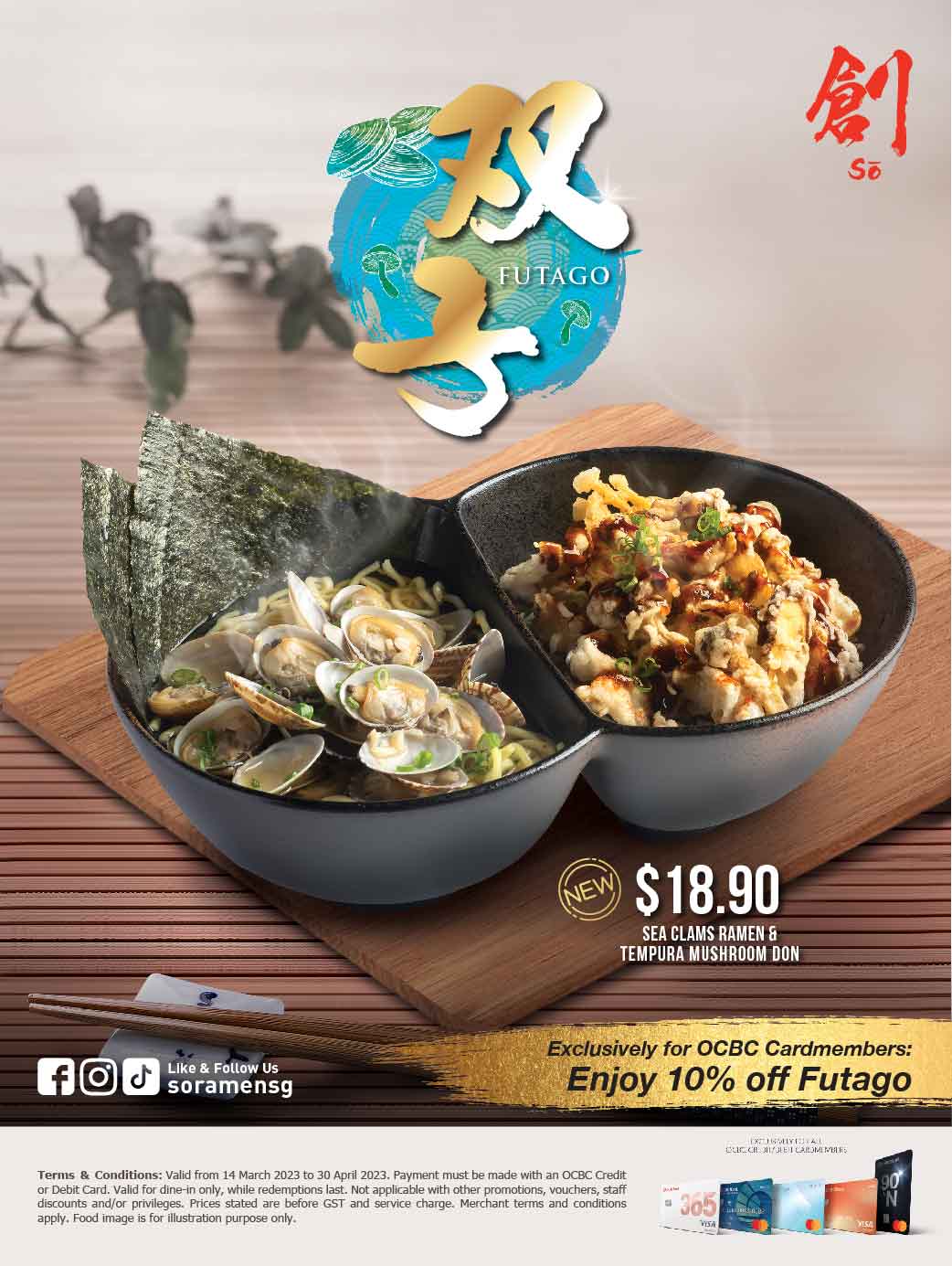 Available at all Sō restaurants from 14 March to 30 April 2023, while servings last!
Ready to double up with Sō? Introducing the ALL NEW Futago Bowl. Slurp on our savory Sea Clams Ramen while crunching down on the beautifully battered Tempura Mushroom Don, head over and grab a bowl! Top up a glass of iced or hot green tea with a subtle aroma of roasted rice, for an ultimate palate-refresher!
Be pleasantly surprised with the perfect combination of Sea Clams sautéed in butter before immersing into a golden ratio of shoyu, garlic and sake, with our broth made with dried bonito flakes. This is best paired with our thin, wavy Chijirimen ramen. The taste of the perfectly briny, umami goodness of the Sea Clams overflowing and spreading throughout your mouth, giving off the feeling of spring.
At the same time, feast on a generous, assorted portion of light and appetizing crispy tempura mushrooms (Shitake, Shimeji & Enoki) crowned on a bed of fragrant Niigata Rice with a drizzle of a sweet savory teriyaki sauce. Each piece is thinly coated and fried to perfection, with the insides moist and flavorful with every bite. Futago is only available for dine in.
Exclusive Deal for OCBC Card Members
Enjoy 10% off Futago Bowl when you make payment with a valid OCBC Credit or Debit card.